Today is International Woman's Day, the day we celebrate the contribution that women have made to our lives. For me there is better was to celebrate than telling the tale of two inspiring women from my own family tree – one from my paternal side and the other from my maternal side but with over a century between them and yet with similar inspiring stories.
First I introduce you to Barbara Smith or Lawrie. Born in February 1835 at Cluny in the western reaches of rural Aberdeenshire. Barbara is my 3 x great grandmother and her story is of endurance and resilience in the face of adversity and poverty.
Barbara was the eldest daughter of James Smith and his wife Catherine Berry who went on to have 11 children. James was a crofter and shoemaker using his shoe-making skills to supplement what little he would have got from his croft.
For at least 40 years the family croft was at Culthibert near Cluny. Today the area is barren moorland with the only sign of previous occupation being the remnants of a long abandoned croft or steading. It is hard to see how anyone could have forced a living from such land but they did. Like many other parts of rural Scotland the people who worked this land have long gone. The open moorland has long reclaimed their life's work and toil.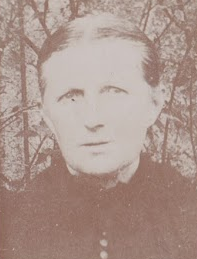 Barbara married my 3 x great grandfather John Lawrie in 1859, he having already fathered a son out of wedlock the year before they were married! John came from nearby Cushnie and he worked as a quarrier in the local granite quarry.
Between 1858 and and 1870 they had seven children including my 2 x great grandfather John Lawrie one of twins born a few months before the couple married – at the time a common occurrence in rural Aberdeenshire. Two of her children – Catherine and Barbara Ann – died when under 3 years of age.
Eventually the family moved from Cluny to Kemnay – the heart of the then thriving granite quarry industry. They took up residence at Whitestones Quarry south of Kemnay village. At one time the stone at Whitestones was considered to be of high quality but in time it was destined to Paradise play the role of bridesmaid to the enormous quarries at nearby Paradise Hill.
Tragedy struck Barbara in 1871 when John contracted a fever and died a few days later at Whitestones aged just 41 years. Barbara was faced with being widowed at only 36. For many women widowed so young the normal route was to re-marry. For whatever reason she did not and continued to live and work at Whitestones for the rest of her life.
Whitestones Quarry continued to operate through this time and it is believed that she ran a hostel housing quarry workers. If they were anything like her son John this must have been hard. He had frequent run ins with the Police, usually after heading back after a few refreshments at a hostelry in Kemnay and Kintore. This included a fight with cyclists, numerous punch ups and one instance of police assault!! Hard working in the quarries meant hard living. We can only imagine the strength of character Barbara would have needed to manage such strong, boisterous young men.
Over the years most of her family left home although my 2 x great grandfather John Lawrie continued to live at home when not travelling to North America to take advantage of the growing granite trade and its enhanced earnings.
By the 1880s Barbara was also raising my great grandmother Robina Lawrie. She was born in 1885 and moved to live with her father and grandmother as a young girl when her mother, Jane Rae, emigrated to the USA. By the end of the century the ageing Barbara became reliant on the financial support of the local Parish. her name is recorded in these records as simply "Widow Lawrie".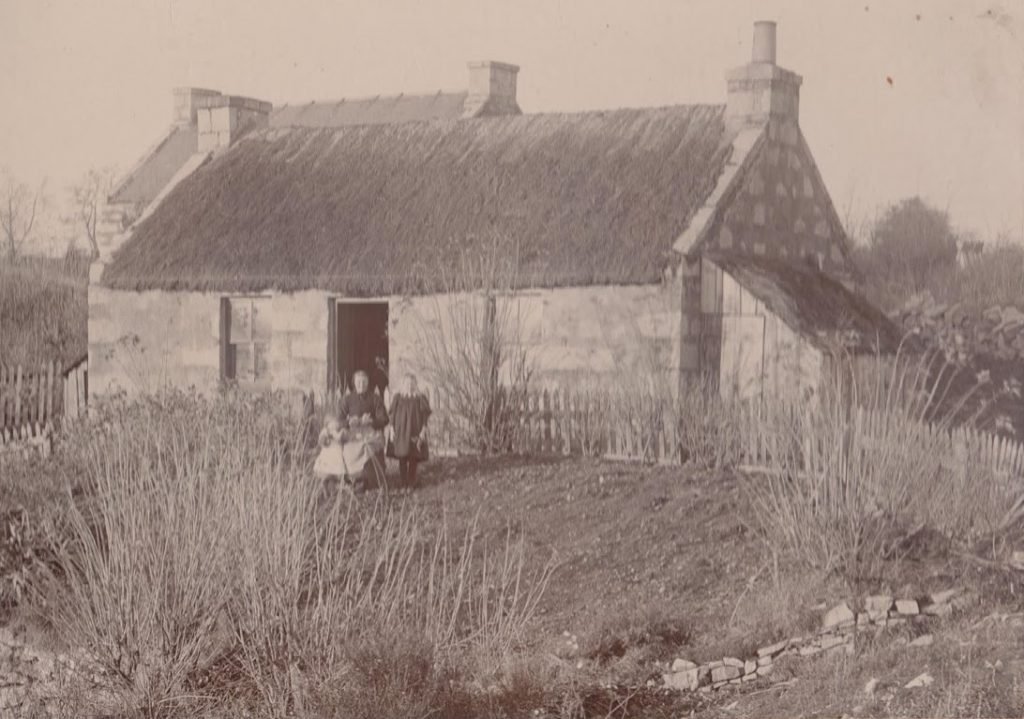 The picture above, sent to me some years ago by a cousin of my dad, is my favourite family history photo. I use it on my business card and on my website as to me it emits something about life in rural Aberdeenshire. It apparently shows Barbara Lawrie sitting outside her house at Whitestones, Kemnay with Robina standing next to her.
Barbara Lawrie was 68 years of age when she died on the 30 January 1904 from pneumonia. She was laid to rest in the Kirkyard of Kemnay. A tough, challenging life of adversity, widowed young but with an apparent commitment to family. Those who study family history will know Barbara's life was not unique and she is only one example of the tough, tiring life women faced in rural Scotland at that time.
My second inspirational woman is none other than my own mum – Jean, who like Barbara faced adversity and tragedy but was determined to overcome and inspire and do the very best she could.
Born in December 1942 in Falkirk as Jane Lindsay Malcolm Smith she suffered from nephritis at a young age, a kidney problem that would return in her later years. She took up swimming and was very successful, eventually training at Falkirk with the later Olympic Silver medallist Bobby MacGregor.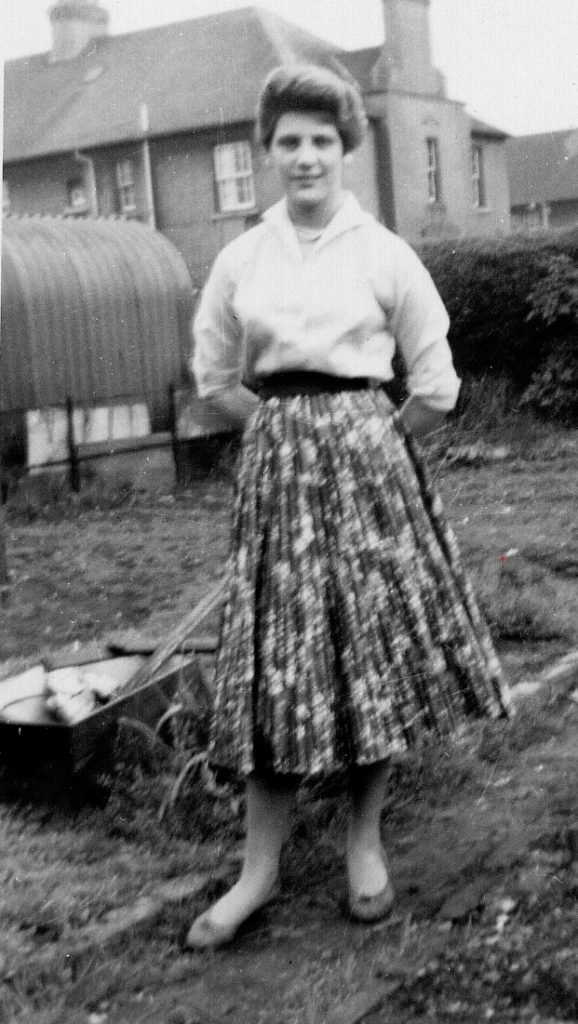 It was said that mum may have had a chance herself to be successful at swimming – who knows maybe even appearing at major games. Luckily for my brother and sister and I, a young police officer, Harry Lawrie, caught her eye and they were married in 1964.
Today most police officers and their families blend into society. In the 60s, 70s and 80s it was different. You lived in a police house, often adjacent to the police station and your were always identified as being the policeman's wife or policeman's children, often with adverse results. Mum carried that role well and with pride.
In 1975 we moved to Killin – an idyllic place in rural Perthshire famous for its beauty, surrounding mountains and the cascading Falls of Dochart. Killin could not have been further from her upbringing in Falkirk shown best by her first response on crossing the famous bridge over the Dochart at the entrance to the village – "Oh **** its Brigadoon!"
She grasped with both hand her role as a rural police officer's wife. Radio communication was poor and she was often the only line of communication between my dad and the Police Control at Stirling, relaying messages back and forth. She answered the police station door, took in found property, made meals for prisoners being held at the station and entertained senior officers whilst trying to coax my dad to return to the station to speak to his bosses!!
Over the years she contributed a lot to the community as she had done before we moved to Killin and she would do when later living in Callander. In her time she served many years as a Sunday School teacher, was a member of the local raft racing teams and served as a Boys Brigade officer at Killin and Callander. Sure and Steadfast certainly summed her up.
Part of my dad's duties was Mountain Rescue. People say Mountain Rescuers are brave but remember the loved ones left behind at home praying for their safe return. In mum's day of course they were all wives and girlfriends (thankfully now changed) . On receiving a call out they would rush around preparing a hot flask and food to take on the rescue, putting on a brave face. Once out the door they would spend hours of worry, praying for them to walk back in the same door, safe at last.
Mum was at the foot of the hill in February 1987 when the helicopter carrying dad on a rescue crashed on Ben More. She witnessed the crash and the explosion that followed. Like Barbara Smith she was widowed young – at only 44. No-one can imagine the number of times the horrifying image she witnessed that night must have played over in her mind for years after.
Mum was devastated but determined to get on. She re-married in 1991 and her and Ken Roberts, her new husband, who had lost his wife a few years before, settled down to their new life amongst the community in Callander. Sadly mum's kidney problems from her childhood returned and she faced many years of worry and life restricting, painful treatment.
She went on to have two kidney transplants. That was not enough for her. She decided after all to have her big Olympic date. She took up her swimming again determined to participate in the wonderful Transplant Games. She trained hard and went on to win numerous golds for Scotland. Her pinnacle was to be picked to represent GB at the World Transplant Games in Budapest where she won a wonderful Silver medal. An inspiring example to us all not to give up irrespective of what life may throw at you.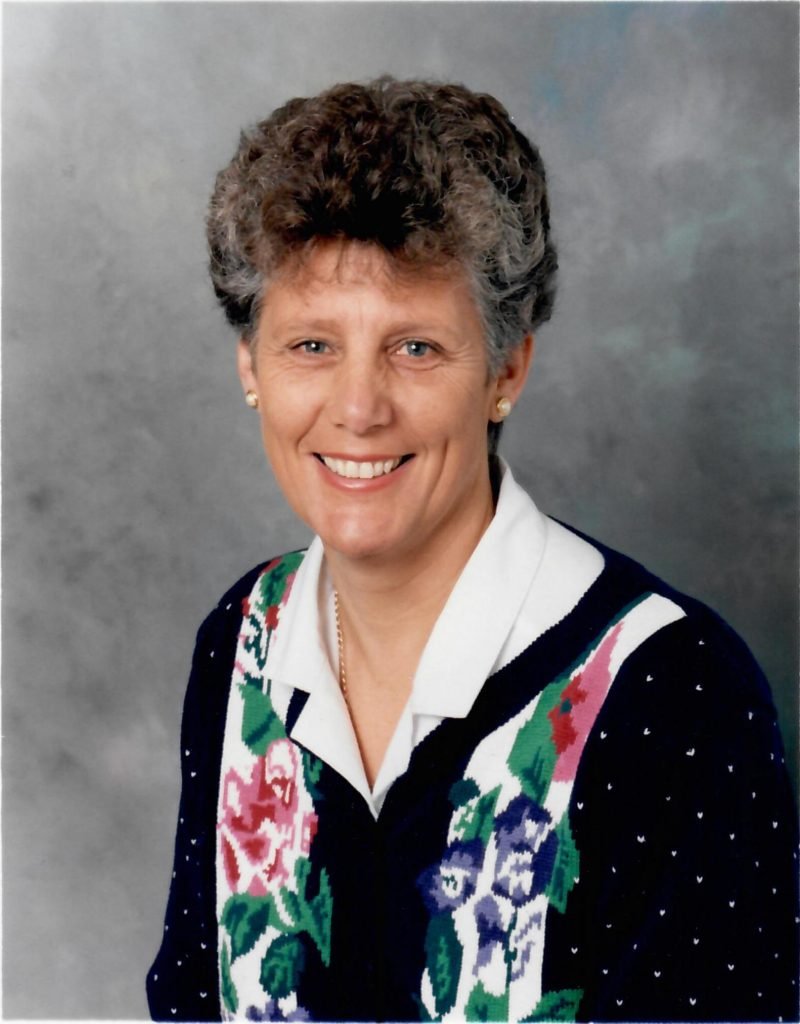 In time mum's second transplanted kidney failed and her health deteriorated. She faced her last few years in the same way she had faced her life – determined but realistic. She died in December 2007 just a few weeks short of what would have been her 65th birthday. To this day she inspires me and all her family as an example that no matter what life throws at you there is always a way of facing up to it!
So do these two remarkable woman have anything in common? They were born in different centuries – one in 1835 and the other in 1942. They were both widowed young – one at 36 and one at 44. They were also both born as Smiths who went on to marry a Lawrie! But the real thing they had in common was how they faced up to adversity and tragedy. I of course never knew Barbara Smith and have no personal records of what kind of person she was. The records give me an impression of a woman with a determined nature. Look at her photograph above. To me this is a woman who seems on one hand slightly suspicious, hard and determined but at the same time there is pain and vulnerability in her eyes.
I did know my mum and I know that she was equally vulnerable and pained and with every justification. If many of us had been faced with what she experienced we may have opted for the easy option to revel in the tragedy and seek out other people' sympathy. When her health problems struck most people would have sat back, protected themselves from further harm and lived out an easier life. Not mum. She chose to power up down a swimming pool training to achieve her personal goals and make the most of the time she had left with us to leave her mark and leave us with some inspiring memories.
Tonight I will pour myself one of my wonderful Scottish gins I enjoy and will toast International Woman's Day. I will think of these two inspirational women from my own family history. They are only two examples of the role woman have played in shaping their family's, their communities and wider society.